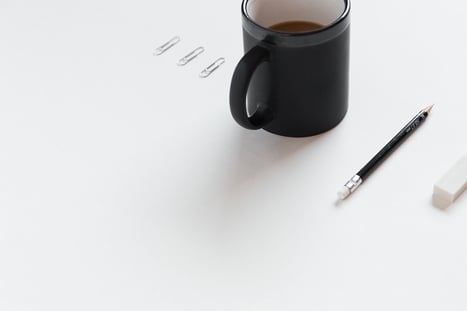 Blogging has become a critical way to reach new clients and introduce buyers to the first point in your marketing funnel, but with Google algorithms changing on a monthly basis, it can be challenging to figure out how to gain search engine rank. The corporate world uses blogging for an array of reasons: to gain exposure, brand their online presence, earn social shares, and generate leads. As complex and ranging as those goals are, many don't have any idea how to achieve them. If you've ever wondered, "How do I start a blog?" you'll have struggled with precisely the same difficulties, but with a simple, measurable, step by step approach, you'll be winning readers and sales in no time.
How Do I Start a Blog: Goals
No marketing strategy begins without measurable goals. Your return on investment is the core lens through which the rest of your objectives must be seen. Your ROI should include direct conversions, whether they're shares, purchases, or clicks into your main website. The actual dollars and cents sales should not, however, be the first and only stage of your marketing funnel. Other goals include:
Gaining clicks and search engine rank.
Generating new followers
Collecting details for inbound marketing
Gaining newsletter subscriptions.
Buyer Personas
Before you start committing words to the page, you need intimate knowledge of your audience. Before you start blogging, develop a set of buyer personas and customer journeys to reference. Find out what answers they're seeking at your blog and whether they need to be entertained or informed. Then assess your blog's comment section to improve those personas.
Consistency
If you're asking, "How Do I Start a Blog?" you might not expect consistency to be among your most powerful tools, but 82% of daily bloggers gain buyers via their blog compared to 57% who post monthly.
Platforms
Your primary platform will add or take away from your rank, but you'll also need to produce guest blogs for reputable platforms linking to your website or primary blog. There are plenty of options for your main blog:
Wordpress offers plenty of freedom and room for growth. You can start with a free site and, once your audience has been captured, scale to a paid custom domain.
Hubspot offers a ready audience of readers, while it limits the number of links and keywords you can use, they offer packages that scale.
Blogger.com limits your plugins. It offers 500 themes.
Weebly is one of the only popular blogs that has no HTML editor, but it does come with SEO plugins.
Tumblr has a lively, vibrant audience and 500 themes, along with social media integration.
Design
The design of your blog is not only part of your brand and reputation, but your SEO value as well. An uncluttered design that is quick and responsive will prevent you from losing traffic. A mobile-friendly blog will expand your audience significantly because 56% of Americans use them for web browsing.
SEO Tools
There are a host of free SEO tools to add to your strategy. SEMrush is among the most popular because it analyses your ad and search traffic along with your rank and tools for keyword research. SpyFu lets you analyse your competitors' strategies, while Ahrefs assesses your backlink ROI. Free tools like KISSmetrics and Google Analytics help you to track which posts are delivering on your goals. Use MOZ to watch your blog's search metrics and track your keyword ranks.
Blogging is one of the best ways to engage and create intimacy with your buyers. It's also a wonderful tool for generating extra traffic for your website and social media pages.
About the Author Casey O'Quinn
Casey founded Gravity Digital in 2000 after serving as the Internet Services Director for a Nashville-based Ad Agency. He's a rare breed that operates both left and right brain, so along with oversight of the company he's active in the creative process for our clients.

Follow Casey O'Quinn: LinkedIn | Twitter