---
THE MODERN DIGITAL WORLD
Looking at the world today, technology is everywhere. Smartphones, laptops, and tablets have changed popular culture and the way we do business. This has had an almost tangible impact on the marketing and sales profession. The hard sell is losing its impact and customers are more informed and selective than they've ever been. Understanding technology is only part of it. Aside from changing how we can interact with customers, technology has also changed what modern customers respond to. Let's take a look at what the modern market is looking for.
---

BEST SALES STRATEGIES FOR THE MODERN MARKET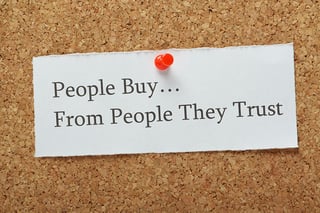 The modern market moves fast, and technology is driving it. Sales strategies are changing and the hard sell lacks the effectiveness it once did. But that doesn't mean sales professionals are no longer needed, nor does it mean the skills and talents you've developed no longer work. What hasn't changed is that good sales strategies are all about the approach. Your website should be a driving force in your sales strategies and here are the basics. Note that the below tips are not just limited to websites but can be applied to blogs and other areas as they relate to online marketing.
When developing your website content it needs to reach out to the customers that would find your products and services useful. We live in a world where customers use search engines to find pages of relevant products and services. A website that is concise, clear, and shows up on the first page of search engine results is the first step of today's best sales strategies. (More on that on our Getting to Page 1 on Google article.)

2. INFORMATION AND EDUCATION
Modern sales is less about the sale and more about education and informing. Customers have access to a wealth of information accessible via computers and mobile platforms and they need to see very quickly how a product or service is useful to them. By building your sales strategies around knowledge you become a resource for the customer. You also begin building a smarter customer base by educating them on their needs. Simply put, you help them understand their needs, and inform them about products and services that are possible solutions.

3. HELP ME HELP YOU
Lastly, your online marketing should be framed as a two way relationship. In the modern market, relationship building is key. Consumers greatly value companies that they feel are helping them fully understand a problem or pain point they are experienceing. Presenting yourself as a problem solver goes a long way in driving interest and building long lasting brand loyalty.
---

CONCLUSION
While the tools of marketing have changed, the underlying methods have not. Cold calling, in-person networking, and trade shows may not deliver the leads they once did... But, the skills you developed while using them are still essential. The ability to engage with customers, help them understand their pain points, and be truly informative about potential solutions will always be needed no matter what the format is.
About the Author Casey O'Quinn
Casey founded Gravity Digital in 2000 after serving as the Internet Services Director for a Nashville-based Ad Agency. He's a rare breed that operates both left and right brain, so along with oversight of the company he's active in the creative process for our clients.

Follow Casey O'Quinn: LinkedIn | Twitter