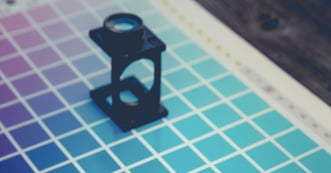 2016's UI focus, responsiveness, and interactive power have obliterated the design landscape and re-launched it as something fresh and thrilling. Gone are the days when you needed infinite code to create an interactive site. There are no excuses for a shoddy web design anymore and plenty of website design inspiration to choose from.
It's Not What You Use, It's the Way that You Use It
National Geographic Channel wouldn't dream of using shabby photography, and its Killing Kennedy site certainly doesn't make that faux pas. However, the strength of the site lies not in its palette or graphics, but in the subtle way it creates immersion. Restrained animation that responds to the mouse leads you through what is perhaps the first web-based trailer that can compete with its video-based ancestors. The entire interactive journey happens on a single screen, proving that long-scroll sites are neither dead nor dull.
Ambiance
Greyscale is timeless for one reason: sheer elegance. Kygo Life puts it to use to achieve the kind of ambiance that was previously only possible on video.
Motion
Feedmusic.com's award winning site uses similar technology to Killing Kennedy, but its complex navigation structure and sophisticated animations give it a unique edge. Its first page is epic proof of how commanding copy can be. Words still have power, and Feedmusic allows them to shine. Each tab is introduced by a video. Despite its enormous array of features, the site manages to be unintrusive. There are no clunky elements, so even sluggish internet speeds won't detract from the experience.
Solarin: Futurism and Branding
If you're going to sell a $14 000 phone, you'd better make sure your campaign reveals its value. Solarin's site has attracted plenty of attention in the design industry. Its futuristic look, sparse fonts, and innovative development are examples of branding done flawlessly. Its clean, cohesive code is as elegant as its monochromatic look. This is website design inspiration at its most muse-worthy.
Storytelling
The social entrepreneurship industry is holding fast to storytelling elements that allow users to connect with the lives of the people or animals they help. Unicef's Unfairy Tales achieves this by creating an interactive journey guiding users through the lives of Syrian characters. Charming 2-D animations are used to tell heart-breaking tales that extend to YouTube. The campaign won the Cannes Grand Prix Award.
The last two years have brought full screen non-scrollable sites to the foreground on the back of increased interactive power. This has allowed designers to make aesthetics as much of a priority as navigation. Sticky headlines let you maintain your website's core aesthetic regardless of how much scrolling it allows, and branding has never been more potent.
A great design mixed with some B2B website best practices is a great recipe for success.
About the Author Casey O'Quinn
Casey founded Gravity Digital in 2000 after serving as the Internet Services Director for a Nashville-based Ad Agency. He's a rare breed that operates both left and right brain, so along with oversight of the company he's active in the creative process for our clients.

Follow Casey O'Quinn: LinkedIn | Twitter