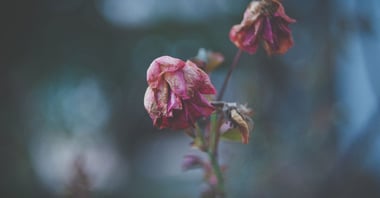 Tell me if this experience sounds familiar, you've built great traffic to your website, your visitors are converting into inbound leads through your content offerings, they are making their way through your sales funnel without any roadblocks, and then… dead end. No sale.
Why? They've expressed interest. They seem to enjoy and appreciate your content. They're qualified to buy. What accounts for abysmal sales conversion rates?
The problem in most cases is that sales and marketing are not aligned. They are not operating from the same playbook, and they have two very different perspectives on customers.
Inbound marketing is based on the understanding that customers now have all the power. Most buyers have done thorough research and understand a company and their product before they ever speak with a sales representative. Our marketing efforts are built to educate them first on our industry and its relevant topics, and then more specifically on our solutions to the problems that they have.
Unfortunately, sales teams have been slower to accept this new consumer behavior, even though they are experiencing the symptoms. In fact, 57% of salespeople agree that buyers are less dependent on sales during the buying process compared to a few years ago.
"Content is king, but Context is god."
– Gary Vaynerchuk
Let me illustrate with an example of how this plays out. I'm going to pick on car salesmen. It's so easy to pick on car salesman… sorry car salesmen.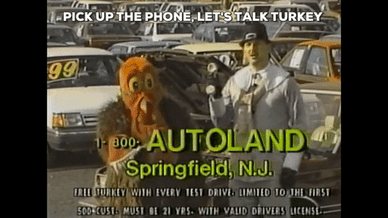 Let's say that your car is getting older and you're starting to research a variety of vehicles that you might purchase next. During your research, you provide your information on a dealer's website in order to download a guide that shows a history of resale values for various vehicle types. Immediately, you get a call from a salesman trying to push a new car on you. Would you find that annoying? Would it leave you with a bad taste in your mouth toward the dealership? Sales Fail.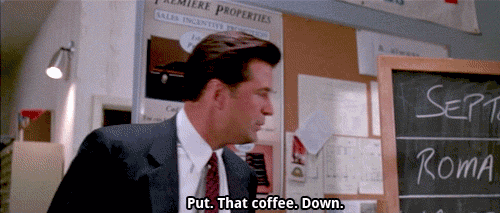 Now, let's flip it around and look at what could have happened if the sales person considered the context of where you were in the Buyer's Journey (Awareness Stage). What if he called and said:
"Hi, I noticed that you downloaded our guide on Resale Values and I wanted to see if you had any questions. No? Ok, if it's alright, I'd like to send you some resources on the top things that you can do to extend the life and raise the resale value of your current vehicle. Would that be ok?"
What?! You want to help me keep my current car longer and get more for it when I trade it in?! This approach leaves a more positive impression, and the sales person has subtly moved you down the sales funnel into the Consideration stage. Your car is still old; You still need a new one soon. It's likely that you will go back to that dealership for further research and possibly to buy in the future once you reach the decision stage.
The difference is accepting the new role of sales people (helpers) and the context of the buyer's journey.
"Coffee is for Helpers" – Brian Halligan
Do you see a clear way to translate this story to your business? We do. We've experienced this issue for clients and for ourselves (as a healthcare marketing agency).
Sales Enablement is a big buzz word in the Inbound world right now. As a Marketer, this is exciting to me because I want the leads we generate to be cared for and nurtured appropriately and not kicked out of the funnel by antiquated sales techniques.
Be a helper!

About the Author Matt Brannon
Matt joined Gravity Digital as the Marketing Director in 2013. He immediately connected with the company vision and values, and played an integral role in Gravity Digital's transition from a traditional ad agency to an inbound healthcare marketing agency.

Follow Matt Brannon: LinkedIn | Twitter