Often when I am reviewing marketing analytics for our clients, I ask myself a question that I heard from my dad many times:
"Is the juice worth the squeeze?"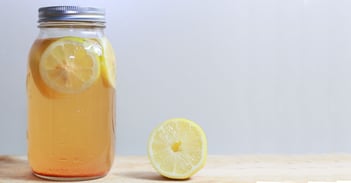 You may have asked yourself this question regarding social media. It can be a chore and it's sometimes difficult to determine what's working and what isn't.
What is the value of a "like"? In this post, I'll be pulling back the curtain a bit so that you can see the performance of some of our social media efforts across 4 major platforms: Twitter, Facebook, Google+, and LinkedIn.
First, a word about this data. It was compiled from the start of this year until now (JAN 1 – MARCH 7, 2017) for 3 of our B2B clients in the Healthcare Industry. All of this data is from organic content sharing (nothing paid) and it includes original client content as well as curated content from other publishers in the healthcare industry. One of the 3 companies we evaluated is well established in healthcare, another is a well-established company that has just started working in the healthcare vertical, and the other is a startup (launched at the beginning of this study).
We'll be looking at the following metrics across the 4 social channels: number of messages published, clicks, interactions, net new fans/followers, visits to website, and new contacts.
Finally, we'll look at the number of new contacts per social message for each channel (if you want to cut to the chase click here). After examining these data points, it should become clear when the juice is worth the squeeze, and when we may need to abandon ship or adjust tactics.
This data is valuable to us, as a healthcare marketing agency, and we hope that it is valuable to your business as well.
Number of Messages Published
60% of the social messages we've published this year have been on LinkedIn. Why? LinkedIn is the largest professional network, which is ideal for B2B, and LinkedIn Groups provide multiple opportunities for conversations.
You'll notice that the number of Facebook and Google+ messages are comparatively low. While Facebook ads are a great way to put content in front of just about anyone you want, we've only included organic posts in this study to keep it fair. We've always viewed Google+ as necessary for SEO purposes because it's owned by Google, but it's honestly been an afterthought. However, Circles function like LinkedIn Groups, so our posting may increase as we experiment with this unique function of Google+ for these clients.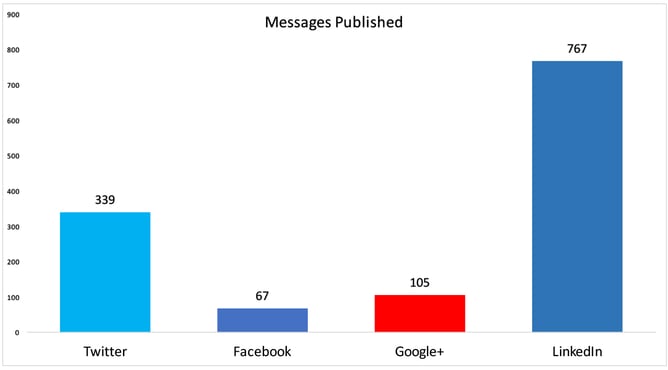 Clicks
Considering the volume of messages that were published on LinkedIn, it's no surprise that the most clicks came from that channel as well. Twitter held its own with 34%. Facebook's click-through was atrocious, even lower organic engagement than expected! SMH.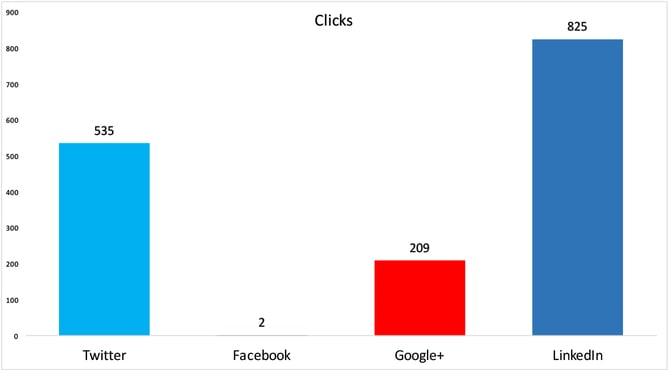 Interactions
There are 4 reasons that we see value from interactions.
Interactions push your content into newsfeeds, making it visible to your buyer personas.
Interactions are opportunities to start meaningful conversations that build trust and establish you as an industry expert.
Content always looks more credible and appealing when it is found through an existing relationship, interactions make this possible for your content.
The more people that interact with your content on social media, the more people it will reach and the longer its shelf-life will be.
Interactions are a good indication of where your content is resonating with your personas. For the clients in this study, 82% of all interactions happened on LinkedIn. Facebook improved from the click metric, but a pattern is emerging.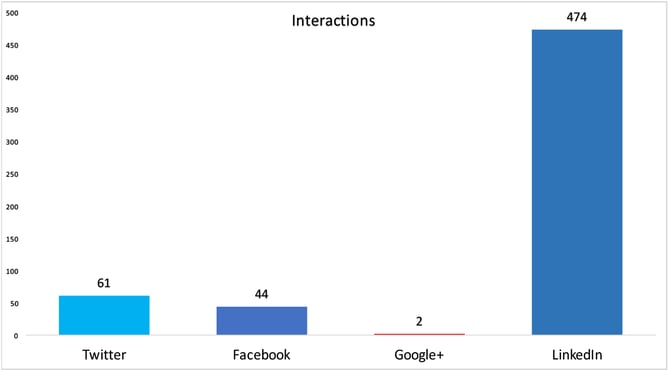 Net New Fans/Followers
Twitter is the channel where people like to follow and be followed. Healthcare is no exception. 62% of all new fans/followers have come from Twitter this year. The obvious benefit to picking up new fans and followers is that you have a direct line to their newsfeed. Except Facebook (Darn you Facebook and your algorithms!).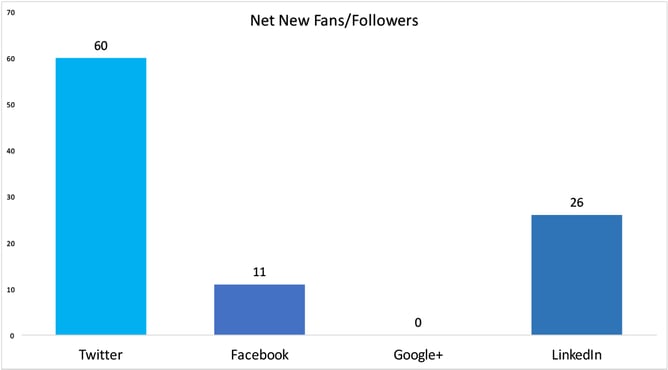 Visits to Client Website
This is where we really start paying attention. We like interactions, follows, etc., but at the end of the day we want to get people to our clients' website where they can learn more and hopefully convert on content offers so we can begin nurturing them. If a social media channel isn't driving traffic, we need to take a good hard look to see if we can adjust or if we need to abandon the channel altogether and put our efforts elsewhere. This report would look different if we included other types of businesses, but for these clients, there is one clear channel that is proving value. You can probably guess which one.
88% of all visits to client websites from social media came from LinkedIn.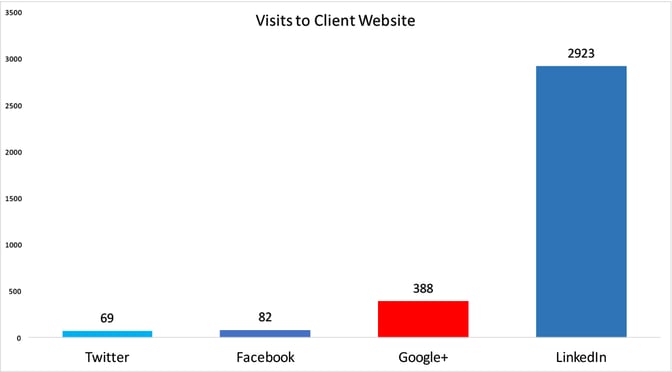 New Contacts
This is the one that we really like. These are new contacts that have converted on our client's websites through content offers and subscription forms. When you look at these numbers, the contest is over. LinkedIn is THE channel that B2B Healthcare companies should be focusing on for their organic efforts.
99% of all new contacts from social media came from LinkedIn.
We will be adjusting our strategy to see if we can improve for the other channels (that produced nearly zilch), but right now LinkedIn is pumping in leads who are interested in our client's content, so we will continue to prioritise having a presence for our clients on the world's largest professional network.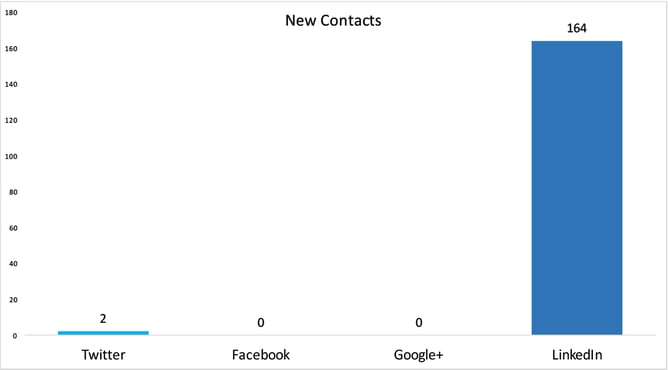 Is the Juice Worth the Squeeze?
You've probably answered this question for yourself already, but let's look at the stats for new contacts per social message:
Facebook and Google+: 0 new contacts per social message
These channels are not worth the squeeze with our current strategy. For Facebook, we will consider improving organic engagement with Live Video, and we will begin to publish in industry related Circles on Google+ before we jump ship.
Twitter: .006 new contacts per social message.
Not worth the squeeze. Twitter has a firehose problem. We've seen other agencies abandoning the platform completely. We may follow suit. Ads are over-priced.
LinkedIn: .21 new contacts per social message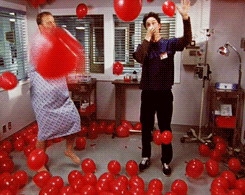 What?! That's almost 1 new contact for every 4 messages posted on LinkedIn!
We'll take that ALL DAY LONG.
For businesses that sell products or services to other businesses in the healthcare industry, you need to be posting original AND curated content to LinkedIn daily. Join industry related groups where your buyer personas spend time and start conversations. And for the love, don't be spammy and squeeze the juice!

About the Author Matt Brannon
Matt graduated from Baylor University in 2003 and married his college sweetheart Ginny. They moved to Austin and Matt began working for Governor Rick Perry, first as an Advance Man and then later as the Governor's Executive Aide. In 2007, Matt and Ginny moved to Los Angeles where Matt worked in public relations for an independent film (and Toronto Film Fest winner), "Bella". His primary role was implementing grassroots efforts on a new online network called "Facebook". After the promotion of Bella came to an end, Matt worked various jobs in entertainment and also spent 5 years working at Cedars-Sinai hospital. in 2013, Matt and Ginny moved back to their home state of Texas and joined the team at Gravity Digital. Matt's distinctive value for his clients is his ability to bring out-of-the-box ideas and solve problems creatively.

Follow Matt Brannon: LinkedIn | Twitter