Last week I had the opportunity to attend my first Parker Seminars event in Las Vegas. It was fabulous. At Gravity Digital, we have several clients that are graduates of Parker, and I had heard nothing but rave reviews of their events. Even so, it exceeded my expectations. Below is a recap of several sessions I attended and some of my big takeaways.
The 4 P's of a Million Dollar Practice – Tony DeRamus, DC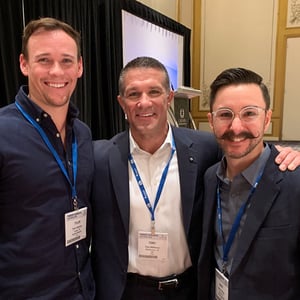 Full disclosure, Dr. DeRamus has been a client of Gravity Digital for many years. I am well acquainted with his "4 P's" but I still had some takeaways from his session.
Invest in your Brand
We've had a front row seat as we've watched Dr. DeRamus build the Sandstone Health brand. We began working with Sandstone years ago when it was a single location. With their 6th location opening shortly, the brand has blossomed into a powerhouse in their area.
With a big brand comes big responsibilities, and Dr. DeRamus has said he wants all of his locations to "represent chiropractic well" as they grow, and that's just what they have done.
When your locations cover over 250 square miles, it takes a big investment to build your brand and Dr. DeRamus reminded everyone to look at marketing as an INVESTMENT, not an EXPENSE.
Digital Marketing is Relatively Untapped by Chiropractors
As part of the "PR" portion of his presentation, Dr. DeRamus polled the attendees and asked who was using digital marketing for their practice. I was shocked to see that only 25% of the audience said they had used digital marketing for their practices. In addition, only 2 people of approximately 200 were familiar with retargeting ads.
The reason I was so surprised is that digital marketing has become very democratized. Anyone can run pay-per-click ads on Google, boost a Facebook post, or shoot a video for YouTube.
As marketers, we need to do a better job of educating chiropractors about digital marketing and how they can use it to grow their practices.
Team vs. Family
Something I'll be applying to my own business is the Team vs. Family approach to staff. He asked the question, "Who would like their team to feel like a family?". I raised my hand, along with many others in the room. As Dr. DeRamus explained that staff functioning like a team, rather than a family, is a much better approach and I quickly agreed.
The primary goal of a family is to LOVE, but the primary goal of a team is to WIN. Building a team, whose goals are aligned, still creates an atmosphere of close relationships – much like a locker room.
Foolproof Financial Report of Findings - Margie Smith, DC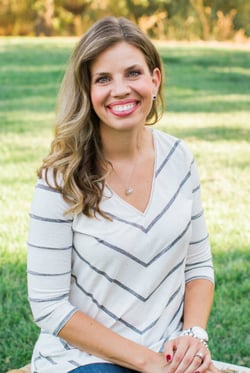 Dr. Margie Smith delivered one of my favorite sessions of Parker Seminars Las Vegas 2019. She has owned several practices, and her current practice is completely cash-based, and that makes a Financial Report of Findings presentation very important. She's also the Director of Business Development for Cash Practice.
While I don't come from a sales background, I am responsible for sales here at Gravity Digital. I've boiled our process down to a few simple steps for a couple of reasons, chief among them is that sales is not something that comes naturally for me. I hate being sold to and I think most people are in the same boat. Sales has always seemed "icky" to me, and I would prefer to create a process that looks more like humans having real conversations than sales conversations. Dr. Smith has done the same for her practice, and her process really resonated with me.
First, her process begins in the Clinical Report of Findings, and there several parts to this conversation that are important:
This conversation should always be handled by the chiropractor rather than another staff member.
Present the care plan and explain it in detail. Go over adjustments, treatments, therapies and anything else that is included.
Make sure there is alignment on goals and expectations. This is important for several reasons, the most important being "fit." Making sure the doctor and patient are on the same page allows both parties to move forward confidently.
Get a verbal "yes" on whether or not the patient believes this plan will help them. Without this "yes," there is not alignment and it's best not to move on to the Financial Report of Findings.
After a patient accepts the doctor's care plan, it's time to present the Financial Report of Findings. Several parts of her process stood out to me:
A thorough conversation around the Financial Report of Findings will help eliminate confusion for the patient. Walk the patient through it line by line, don't leave it to them to decipher it.
It reduces several "money talks" into a single conversation.
With a single payment, or automated payments, it makes a practice more efficient.
When you don't have to talk about money, it creates more space to focus on the patient and their care.
ABC's of Marketing… Time to Build your Marketing Muscle – Shawn Powers, DC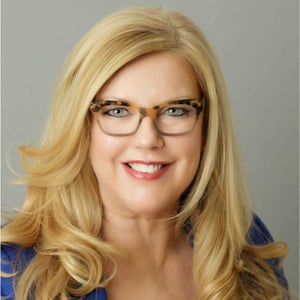 Dr. Shawn Powers did a great job by stepping up to pinch hit for the original speaker when the snow in Las Vegas caused travel issues for speakers and attendees. Here are a few of things that resonated with me:
Dr. Powers used a line that encapsulated brand-building for chiropractors. She said, "new patients come from you, not to you," and this aligns with something we practice here at Gravity Digital: Empathy-based Marketing.

Empathy-Based Marketing is the practice of providing real value to patients through content prior to delivering promotional messages. Empathy-Based Marketing begins by identifying the specific challenges of a specific patient population, then providing helpful information that will either solve their problem or give a deeper understanding or encouragement. Empathy-Based Marketing establishes healthcare providers as a trusted ally in a patient's health journey.

She also encouraged chiropractors to be active in promotion and marketing by posing an interesting question: If you have something you know will help people, why wouldn't you want to tell everyone?
And finally, Dr. Powers is of the mindset that everyone on the team should be involved in promotion. We have a similar belief here at Gravity Digital, and all of our staff is responsible for creating content on a regular basis.
Marketing for the Modern Chiropractor – Kevin Christie, DC, CEAS II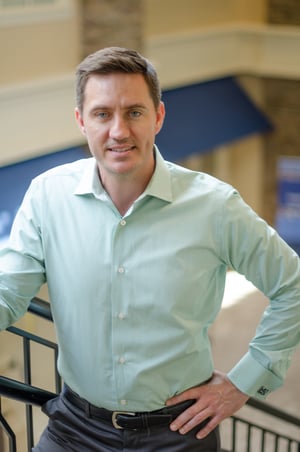 Dr. Kevin Christie hit it out of the park with his presentation, but I'm probably biased for two reasons. First, it leaned heavily toward digital marketing. Second, he used a framework called the "Modern Marketing Road Map" that was very similar to our own "Roadmap" and "Chiropractic Marketing Playbook."
I had to thank him afterward for helping bring a much-needed message to chiropractors. A highlight for me was his focus on content marketing, and how critical it is for chiropractors. When done properly, it allows doctors to become relatable, human, and can help you avoid being overly "salesy" or promotional.
Here are Dr. Christie's 6 Principles for Content Marketing:
Fill a Need

At Gravity Digital, we describe this as entering the conversation the patient is already having in their own head. Provide value by helping them understand their issue without asking for anything in return.

Be Consistent

The key to finding success in content marketing is consistency. Not every piece of content will be a "winner," but being consistency will give you momentum and traction.

Be Human

Allow your personality to come through. It's okay to be funny, imperfect, etc. This will let prospective patients see you as you are, and they'll feel like they are getting to know you before they ever set foot in your practice.

Have a Point of View

One of our core values at Gravity Digital is, "Have Something to Say." We never write for a word count or shoot a video to check a box. It's important to create meaningful content.

Avoid "Sales Speak"

It's okay to ask for the sale or an appointment. Simply create value and give away information and knowledge with your content. You'll become the trusted source they turn to when they decide it's time to get help from a professional.

Be Best of Breed

When creating content, read and watch articles and video that already exist on the subject. Create something that stands out from existing content.
Other Resources for Content Marketing:
---
Conclusion
I thoroughly enjoyed my time at Parker Seminars Las Vegas 2019, and I loved the sense of community at the event. I'm already looking forward to 2020.
About the Author Casey O'Quinn
Casey founded Gravity Digital in 2000 after serving as the Internet Services Director for a Nashville-based Ad Agency. He's a rare breed that operates both left and right brain, so along with oversight of the company he's active in the creative process for our clients.

Follow Casey O'Quinn: LinkedIn | Twitter