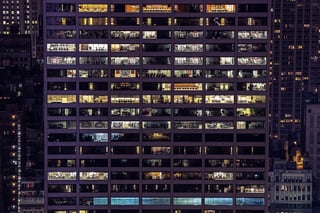 The internet has become a thriving marketplace replete with infinite opportunities to turn browsers into buyers. With 83% of businesses researching their vendors online, it's little wonder that website design can increase revenue as well as it does. The look of your site should mirror your brand, corporate culture, and your desired reputation.
Strength in Simplicity
If your site is as stunning as a Van Gogh painting, yet isn't producing returns, your focus is probably off the mark. The world's top earning sites aren't works of art. According to a top earning website list in 2009, Amazon weighs in at $3393 of revenue a second, beating Google by about $1000. This is achieved not with graphics detailed enough to wallpaper your living room with, but with simple, user-friendly design. Its home page greets you with deals that have been carefully structured according to every user's most recent travels online. The core goal of Google and Amazon is to increase revenue by giving users what they want, and complex algorithms achieve that remarkably well.
Branding
Your uncertainty about your business could be costing you a fortune in lost profiles. Marketing mogul, Seth Godin, claims that the primary focus of web design needs to be the clarity with which you define what your site needs to do. It sounds easy enough, but great potential can be stifled by the inability to answer the "who are we" question. Failure to define your brand is the fastest track towards botched returns. Slick design plays its part, but first, your site needs to do what you want it to quickly and intuitively.
Trends
If you have a shoestring budget, and your site looks as though it was designed by a school goer, there are new solutions. One of the most thrilling developments in design is how freely available professional graphics have become. Sites like Unsplash have taken stock photography to a new tier of excellence, putting a giant lid on the amounts you need to pay to increase revenue. This lets you invest more on robust material design and the micro-interactions you need to use to delight your clients, giving them an experience as tailored as those at your brick and mortar stores.
Aesthetic trends will always be a part of web design, but functionality dominates today's sector. Your site should lead users through every phase of the marketing funnel using digital storytelling that fits the individual. Artificial intelligence expressed through content suggestions makes this possible, adapting in a way that increases the size of your marketing segments.
We've written before about website best practices, including this article specifically for B2B.
Content: The Last Bastion of Profits
The way people use the internet evolves constantly, so it's difficult to stay ahead of technical developments. Google's algorithms and device trends hold enormous sway, here. Mobile has overtaken the industry. This creates some exciting prospects for marketers, who can now "follow" their customers around offering information and special offers while they browse in real time.
SethGodin calls content the only real marketing left, and it's video that today's clients click through the most. It delivers 50% higher return on investment than television advertising at only a fraction of the cost.
Your website isn't an expense, but an investment capable of increasing your ROI by a colossal 50 million users within five years. It's also what your corporate credibility relies upon. An efficient and intelligently branded site will turn buyers into repeat spenders and repeat spenders into leads that take your revenue to previously unimagined heights.

About the Author Matt Brannon
Matt joined Gravity Digital as the Marketing Director in 2013. He immediately connected with the company vision and values, and played an integral role in Gravity Digital's transition from a traditional ad agency to an inbound healthcare marketing agency.

Follow Matt Brannon: LinkedIn | Twitter