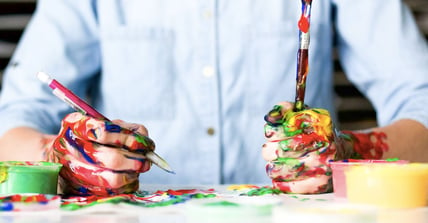 A website redesign is a major undertaking, so you're probably tempted to forego planning. Enticing as that idea is, your website content template saves you time and pushes up your ROI. The hours you pour into it will also serve as a foundation for your other content marketing pursuits, so it's well worth executing well.
First Thing's First
Create an inventory of your digital assets, from your best posts to your highest ranking pages. They have far too much value to be relegated to a virtual trash heap. Listing them lets you develop a website content template that exploits your most powerful resources. Identify which pages can be updated to leverage existing content.
Marketing Funnel
The way users navigate through your site should not be left up to chance. Define each point of the marketing funnel, from visits and trial sign ups to subscriptions.
Your marketing funnel will help you to create an outline of your site's navigation, which needs to be planned to allow for scalability. Your developers can only manage your project in a way that's light on your bank account if they can plan for the future by choosing the best code, languages, and navigation points to fulfill your long-term needs.
Website Content Template
Your template should contain your:
Your titles are among the most powerful sections of your page. Keyword inclusion will have a titanic effect on your rank, but Google also relies on title tags to match user intent to search results.
This can be anything from product or e-commerce pages to your blog and signup forms.
A series of goals with an organized plan of action are far more effective than sheer force of will when it comes to website recreation, so drafting this part of your template is critical. Without goals, your website will become nothing more than useless noise that generates no authentic returns.
Don't be stingy with the amount of time you spend on this part of the template because it can be used later to form structured data, meta descriptions, and H2 tags. The latter give Google a deeper breakdown of your page so that it can produce more relevant search results with the use of synonyms.
Video may be a robust way to gain page views if you're a B2B marketer, but it will lose some of its influence if you have an e-commerce site, so research which media rank best in your industry.
Your final drafts of written content belong here. If you're using other media, generate page descriptions instead. Create deadlines for each content development phase, too so that your contractors or staff know what's expected of them.
Users will quickly notice if your pages' first priority is traffic. Ultimately, user engagement drives search engine rank, so your potential customers should be at the forefront of your mind during planning. Google follows users who are entertained, informed, and absorbed by your site.

About the Author Casey O'Quinn
Casey founded Gravity Digital in 2000 after serving as the Internet Services Director for a Nashville-based Ad Agency. He's a rare breed that operates both left and right brain, so along with oversight of the company he's active in the creative process for our clients.

Follow Casey O'Quinn: LinkedIn | Twitter