In the words of Ferris Beuller:
"Life moves pretty fast. If you don't stop and look around once in a while, you could miss it."
The way that people consume information and behave online works the same way. We come into the office every day and say "what's new today?". There's always something.
Like a massive flock of birds that can move in unison, consumers respond to trends en masse, so if you are trying to grab the attention of your audience and make sure they are aware of you, it's important to "stop and look around once in a while".
That's why we've put together this article. If you look at all of your marketing activities through these three lenses, your efforts are more likely to be aligned with your audience. That means they will have a better experience, and you will see a better return on your investment.
Here are our Big Three areas of focus in 2019 for healthcare providers.
Make it easier for people to start conversations with your practice.
For many businesses, most communication can be automated. Their customers don't want to talk to anyone – they just want to be able to research and buy as quickly as possible.
You probably know this already, but healthcare is different.
A person's health is very personal, it can be very costly, and they are often more cautious in their decision making. Especially with older demographics, people still want to talk to someone from their doctor's office. They want to feel cared for, confident in their decisions, and talking to people helps do that.
With this in mind, how can you "grease the skids" and make it easier for someone to get in touch? Here are a few suggestions:
Monitor your social media channels. If someone is sending you a message or making a comment on a post or ad and you don't answer it – it's like letting the phone ring in your practice and not picking it up – only more public.
Set your CTA on Facebook to allow people to click to call or message.
Make sure your phone number is easy to find on your website.
Ensure that your information on your Google listing is accurate.
Frequently asked questions are one thing that can be automated. Consider adding a Chat Bot solution like Many Chat to your Facebook profile and website.
When you post to social media – do so with the intent of starting a conversation. Ask questions, share photos and video, talk about subjects that you know your patients are interested in.
Create as much video content as possible.
I really can't emphasize this too much – nothing will draw more attention for your practice than video.
We've created a lot of different kinds of content for our clients and spent a LOT of ad dollars. One thing continues to be true – people respond to video. Even if it's not that good.
You don't need to hire an Academy Award winner for cinematography, you don't need a $10,000 camera, you don't need to take acting or public speaking classes. Here is what you need:
Willing participants
Something interesting to say
A new-ish phone with a camera
Some time – not even that much
That's really it. Here are a few types of videos that consistently perform well:
Testimonials/Stories
How to Videos
Community Events / Philanthropy
Staff / Doctor Spotlight – Personal
Office Tours
Really Outside the Box Fun Stuff (think music videos)
The last thing to keep in mind is your setting. It's often tempting just to sit someone in a chair and have them talk to the camera. You can do that, but you will find better results if you can get some movement in the shot. Go outside, have a conversation on a walk (60 minutes style), show off some of the equipment in the office, etc.
One more thing that you've probably already got covered – make sure any patients on camera sign a release. Life's too short for HIPAA stress.
Personalize your messaging.
The term "personalize" can mean a lot of things. I'm not talking about using a <first name> token.
For healthcare providers, one of the best ways to personalize is to deliver condition specific content to an audience that has already indicated their interest.
Here's how that looks from a technical standpoint.
Someone reads a blog post on your website or watches a video on your Facebook page about a specific condition.
That person is "cookied", meaning that you are able to build an audience of people in Facebook that have taken a desired action.
You can run ads to place more condition specific content in front of your "cookied" audience. Since we know this topic is relevant to them, you are likely to have good engagement and conversion rates. It's a better experience for them than a more generic message, and more cost effective for you because you aren't wasting dollars on audiences that aren't ready to hear what you have to say.
There are other ways to personalize. Some are more obvious, like running ads to a specific geography where you are opening a new clinic or running ads to parents for pediatric services. The point is, make sure that you are creating a good experience by matching your message and your audience. Your patients and your budget will thank you.
There you have it! Our big 3 areas of focus for 2019:
Conversations
Video
Personalization
I believe that if you keep these in front of you and allow them to influence your initiatives, you will be pleased with the results for the upcoming year and probably many more to come.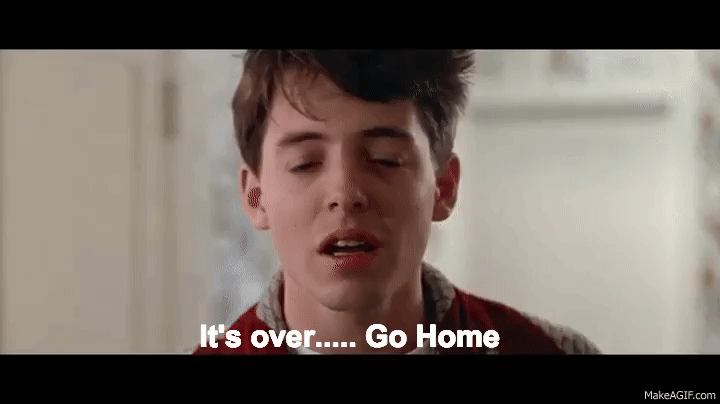 About the Author Matt Brannon
Matt joined Gravity Digital as the Marketing Director in 2013. He immediately connected with the company vision and values, and played an integral role in Gravity Digital's transition from a traditional ad agency to an inbound healthcare marketing agency.

Follow Matt Brannon: LinkedIn | Twitter