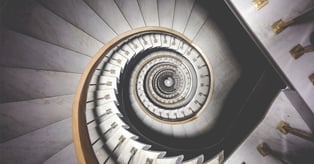 You've shot and edited a video. You're proud of it. You feel that it speaks directly to your buyer personas, and it addresses an issue that they're experiencing or provides help or expertise. Congratulations! Now what? How do we get people to watch it?


In this post, we're going to discuss how you can take your core piece of content (video) and distribute it across many channels to make the biggest splash that you possibly can. Specifically, we're going to discuss a tactic called "upcycling." Salma Jafri, the queen of upcycling, explains it like this:
"You want to convert content into multiple formats to increase value and bring it back into circulation. Take something old and use it to create something of equal or greater value in a new format, platform, vertical, audience or medium." She adds, "Each piece of upcycled content should hold its own as a stand-alone piece."
You want to create something so good that you keep asking yourself, "What else can I do with this?" Hopefully, that's what you have with your video.
Here are a few different upcycling techniques that we've used at Gravity Digital that you can apply to your content as well.
Publish on YouTube
It may sound obvious, but you'll want to publish your video on YouTube. Did you know that YouTube is the second largest search engine by volume? One note about SEO: when we schedule to YouTube, we wait and publish it (with transcript) 90 days after we publish it on our website. This allows Google to establish our site as the original source for the content, rather than YouTube.
Create a Transcript and Blog Post
Creating a transcript from a video is really simple. There are several services out there that can do it for you and it's very affordable. You'll notice that you will usually need to rewrite the transcript into a friendlier format for reading. Once you have your re-written transcript, post it to your blog. If it seems appropriate, embed your video in the post.
Upload Video to Your Social Channels
Social networks are investing heavily in video this year. You can take advantage by uploading your video content directly to your pages and profiles. Always do a native upload when possible. If you have a piece of content that is performing well organically and proven that it connects with your audience, it is worth the investment to sponsor the content and run paid ads around it. Facebook especially is a really great bargain right now.
Create a Podcast
Some people really like to engage with podcasts. I'm not one of those people, but millions of people are. It's very easy to provide content to these people by converting your video to an audio file and publishing it as a podcast. Blubrry is a great plugin if you're using a WordPress website. After you set up your account, just upload your media file and the software will automatically distribute it across iTunes, Google Play, and all the major podcast distributors. It's extremely easy, and it's a great value.
Create Quote Cards
Does your video have any quotes that are especially shareable or valuable for your audience? Create nice-looking quote cards out of them. Use a pretty background and nice fonts. Use those cards on visual social media platforms like Instagram and Facebook. Not a graphic designer? Adobe Spark is incredible.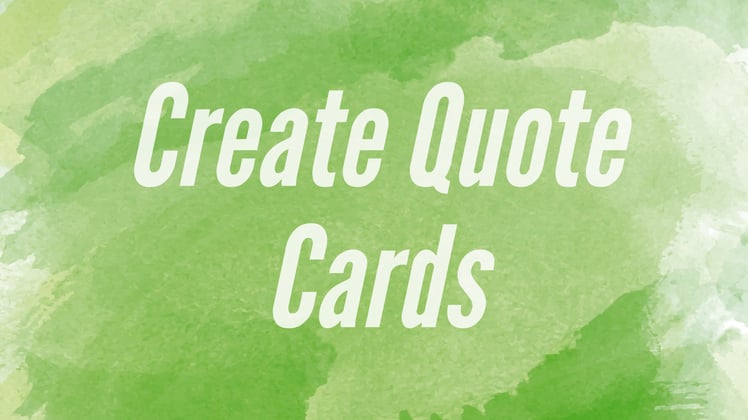 Utilize Your Email List
Most of us have thousands and thousands of contacts that are typically under-utilized on our email lists. Send out content that your audience wants. Be sure to keep your lists segmented so that you can send out the right content, to the right contact, at the right time.
Publish on Third Party Sites
Quality backlinks are a key component of any SEO strategy. If you know of blogs or other sites that might consider publishing your content, it's always a good idea to reach out. There are other sites where you can publish, or republish, or link to your content without requiring permission. Answer questions on Quora and link to your related content. Republish your popular blog posts on Medium.
Live Video
This can be scary if you've never done it before, but consider using Facebook Live or Instagram stories, or even Twitter live video. Using the native video elements of those social media platforms is a great way to connect with your audience and talk about the content that they want to hear. Live video is fairly new, but many experts consider it to be a major element to marketing strategy for years to come.
Create a Content Offer
If you have been creating several pieces of related content, you can create a downloadable resource that can convert website traffic into leads. Bundle your related blog posts together into an eBook. Place calls-to-action on related blog posts that link to your landing page promoting your offer. The form on the page should collect information that you can use to segment your lists and provide the contact with content they will be interested in. Finally, deliver your eBook on a thank you page.
If you utilize some of these upcycling techniques, you will be able to hit different segments of your audience, boost your rankings on the search engines, and create a more robust digital footprint.

Haven't created your amazing video yet? Not to worry, check out our interviews with healthcare video production specialist Matt Dufilho. Matt provided some invaluable information on both the production and post-production process. If you are still trying to figure out what to talk about, our founder and principal Casey O'Quinn wrote a post about developing topic ideas that your audience will care about.
If you have any questions about our process, we love to talk. Drop us a comment below or connect with us on your preferred channel!

About the Author Matt Brannon
Matt graduated from Baylor University in 2003 and married his college sweetheart Ginny. They moved to Austin and Matt began working for Governor Rick Perry, first as an Advance Man and then later as the Governor's Executive Aide. In 2007, Matt and Ginny moved to Los Angeles where Matt worked in public relations for an independent film (and Toronto Film Fest winner), "Bella". His primary role was implementing grassroots efforts on a new online network called "Facebook". After the promotion of Bella came to an end, Matt worked various jobs in entertainment and also spent 5 years working at Cedars-Sinai hospital. in 2013, Matt and Ginny moved back to their home state of Texas and joined the team at Gravity Digital. Matt's distinctive value for his clients is his ability to bring out-of-the-box ideas and solve problems creatively.

Follow Matt Brannon: LinkedIn | Twitter