CUSTOMER AVATAR Canvas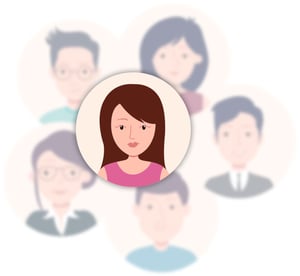 There are a few foundational marketing tools that every business needs.
This is one of them.
It will help you speak directly to your very specific customer's very specific needs.
Because being vague is not compelling.
There are many flavors of this document – called customer avatars or buyer personas, and they're all a little different but largely accomplish the same thing. They help define your customer's:
Basic Demographic Information

Goals and Values

Watering Holes

Challenges and Pain Points

Objections and Roles
Here is a free download of the version that we use at Gravity Digital (special thanks to our friends at DigitalMarketer).