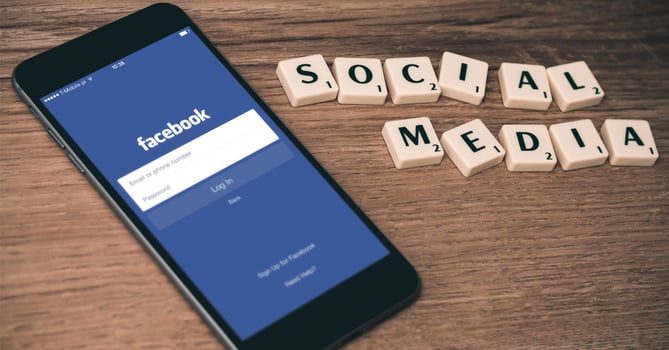 In social media's adolescent years, best practices leaned more heavily towards "media" usage than "social" networking. Forbes predicted a switch late in 2015, and brands are already recognizing that they have to capitalize on their users' participation if they're to weather the drop in numbers that has struck much of the marketing sector.
Best Practices for Social Media
If you don't harness the fact that 74% of customers make their buying decisions on social media, which are led by a core group of influencers, your returns will be decidedly underwhelming.
Use social media listening tools and Google alerts to identify your customer influencers.
Invite guest posts from your most influential clients.
Reward influencers financially, through commission, or with shout outs and giveaways.
Analytics
Social network goals are quite different than those of your site. You'll want to increase online chatter about your brand, encourage sharing, and attract followers. Registrations and newsletter signups will give you a vehicle to carry your potential clients towards the buying decision.
Fortunately, most networks provide analytics tools free of charge that make your goals measurable, but you'll need to watch more than merely your own pages. You need to know who's talking about your brand and which hashtags are making the rounds in your industry, too. This is where social media listening tools excel.
Use Twitter's analytics to track by keywords and user statistics.
Use free tools to track your outreach while improving your service quality.
Use the resulting analytics to measure reach, engagement, and social influence scores.
Adjust to your analytics constantly to improve your conversions.
Content by Network
There is no single set of best practices for social media, only strategic ways to use individual networks. Facebook is the most multipurpose network on the web today, but that doesn't mean it excels across industries. 87% of consumers use Pinterest to make a buying decision, whereas blogging networks like Wordpress are wonderful for reviews, buyer's guides, and driving engagement.
Twitter is a favorite among Fortune 500 companies, probably because of its newsworthiness and social commentary, while Facebook gives service providers a public platform from which to exhibit their most impressive customer service habits.
Every network hosts media differently, and not all media work on all networks.
Use Facebook's live feed for webinars.
Capitalize on Twitter's auto-play feature by using it to host your video. Twitter can work as an extension of your blog, but keep that content newsworthy.
Reddit gives your users a platform from which to discuss your content. Encourage engagement by ending your posts with calls for discussion.
Relationship Building 1.01
The only best practices for social media that are worth their salt focus on forging relationships because the majority of newsfeeds are homogenized based on user interaction with your brand. Getting that click or share can mean the difference between conversions and social media branding death. Better brands are giving their users supreme service, so no business can survive without doing the same.
Respond to questions and complaints within 24 hours
Offer personalized feedback to all the online chatter your listening tools pick up.
Consistency is King
Social network algorithms favor the consistent. 80% of blog traffic consists of new visitors, so every time you fail to post, you lose a colossal portion of your audience. You should be posting to your blog daily or bi-weekly. Your social networks need updates every day, too.
Bombarding your readers with promotions won't cut it anymore. You need to hear your audience in order to engage it. Social media give you a vibrant way to humanize your brand, and it's people who attract profits.
About the Author Casey O'Quinn
Casey founded Gravity Digital in 2000 after serving as the Internet Services Director for a Nashville-based Ad Agency. He's a rare breed that operates both left and right brain, so along with oversight of the company he's active in the creative process for our clients.

Follow Casey O'Quinn: LinkedIn | Twitter