⛔Stop Being boring!⛔

Doctor, the reason that your (social media, ads, email, video, etc.) don't work
is because of noise.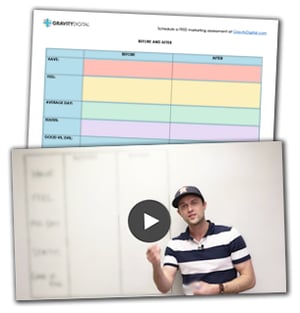 The hard truth is that when your prospective patients are scrolling on their
phone or computer, they just aren't that interested in what you have to say.
To them, you probably look exactly like the other 3,000 marketing messages
they'll see today. 3,000. That's not an exaggeration.
The secret to grabbing attention is to enter the conversation they are already
having in their head. From your very first word, let them know that you
understand them.
The Before and After Exercise will help you:
Cut through the noise
Create compelling copy that entices action
Have a through line in your messaging across all channels
Position you as an empathetic brand
Grab the attention of your best-fit patients
Watch this free training as we walk through this exercise for a typical
chiropractic patient and download the plug + play template that you can use for your
own practice.
Fill out the form and let's get started!