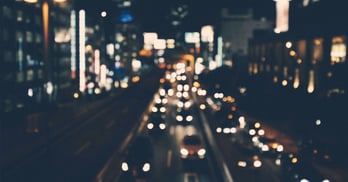 The top-ranking 20 B2B companies have brand values that are nowhere near what they should be. Much of the industry is characterized by sloppy, unimaginative digital campaigns executed with the creative flair of a rock. IBM, in top spot, had a brand value of $107, 541, yet UBS, in 20th position, had a meager $9, 683. That's quite a gap, but what's causing the losers to lose so much?
Virtual events, white papers, and websites have shifted into the seven most influential marketing activities, proving that no marketer can afford to keep their campaign offline. Without traffic, that leaves you with no real brand value in today's internet-focused world.
The B2B landscape has changed, and direct interaction is still the most important influencer of corporate success. Busy corporate types look for ways to spend and pinch pennies online, but their time needs even tighter management. They don't have hours to waste, but they are willing to spend time researching products.
88% of B2B marketers have a content marketing strategy, but only 32% of them have bothered to set it to paper. This severely underestimates the importance of planning your digital assets' capacity to attract traffic.
Search Engine Optimization
Every digital asset you use on your site is an opportunity for search engine optimization, which is precisely why content-driven web design leads B2B marketing industry. Well-researched keywords, tags, and sculpting win you the rank you need, and cross-posted media can help you to draw buyers from major search engines like YouTube. Metadata won't directly increase your traffic, but it helps search engines to index your site accurately.
If you're new to SEO, check out our article: What Does SEO Stand For? (And Other Questions You're Embarrased to Ask)
Competing
When the Harvard Business Review tracked B2B buyer behavior, they found that sellers' career pages were crawling with traffic after buyers had watched product demonstrations. They were researching how long competitors could be expected to stay with their companies because finding new vendors is hardly a finance department's favorite way to waste time. This makes reputation management one of the most important B2B website best practices. Links from your site to important pages give buyers ample data while building on your site's reputation score, but the most important takeaway of the HBR case study is how important predictive analytics are.
Analytics
Predictive marketers are 1.8 times more likely to overshoot their company goals. Most marketers have noticed their prospects using more nonlinear buying journeys, so B2B website best practices are focused on analytics that can map them out. Your site needs to generate and nurture your leads. Analytics help you to adjust the kind of traffic you're attracting and how much of it returns. Adapting to rank, referrals, and lost sales lets you hone your audience for peek success.
Search engine marketing is one of the most popular paid B2B website best practices. Marketers use it to drum up leads and sales. All the traffic in the world cannot draw revenue if you're constantly losing those hard-earned leads, though. With intelligent focus on data, your site will engage each client across your entire funnel.
About the Author Casey O'Quinn
Casey founded Gravity Digital in 2000 after serving as the Internet Services Director for a Nashville-based Ad Agency. He's a rare breed that operates both left and right brain, so along with oversight of the company he's active in the creative process for our clients.

Follow Casey O'Quinn: LinkedIn | Twitter