I spend a lot of time on healthcare blogs. As a healthcare marketing agency, it's our job to keep abreast of new technologies, monitor regulatory changes within the industry and the shift toward a consumer model, stay on top of our clients' competitors, and also prospect for new business.
Before we look at some common mistakes, it's great to see so many healthcare companies actually have blogs on their site. If you're looking for some good reading, George Washington University has a great list of healthcare blogs broken out into helpful categories.
If you're still kicking the tires on blogging, check out these benefits: Creating Healthcare Content: Why blog?
Many healthcare blogs that I come across tend to repeat the same core errors that show lack of content strategy.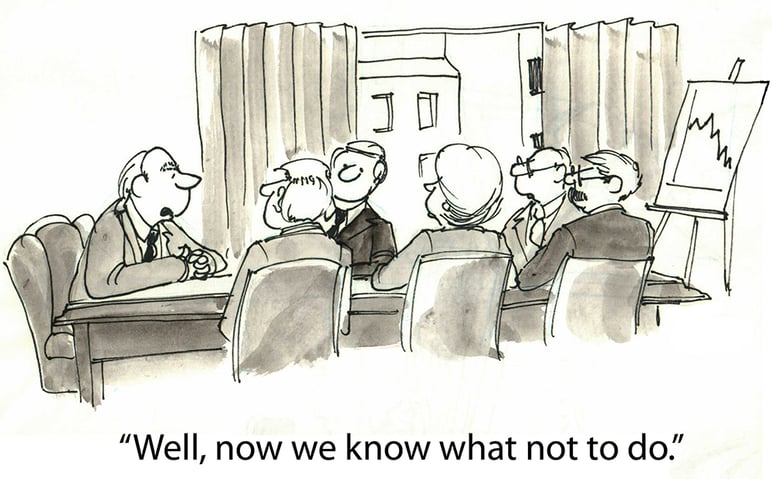 The 3 Most Common Mistakes on Healthcare Blogs
ISSUE #1: A company-centric blog that features only press releases and company news.
There is nothing wrong with featuring company information and news on your site. It's important to announce new product features and service offerings. Press releases are a great way to "toot your own horn". Releasing earnings and making financial announcements are important for investors. The problem comes when these are the ONLY types of content published on your blog.
It's also challenging to use your blog to advance your search engine rankings when your blog is company-centric. Each article is seemingly optimized for branded keywords, and most of us don't need help ranking for our own company and product names.
THE SOLUTION: Become a thought leader. People care what you and your company have to say.
Share your thoughts on the healthcare industry, changes in regulations, and help your readers (and prospects) understand their challenges.
ISSUE #2: Leaving the reader hanging, with nowhere to go.
Some blogs do a great job of creating engaging, helpful content. Content that checks all the right boxes like helping readers understand their challenges, informing them about possible solutions, and genuinely serving as a resource that builds trust.
The challenge they face is leaving the reader hanging. The articles end without providing clear next steps. Every piece of content should suggest a next step for the reader.
THE SOLUTION: Utilize calls-to-action give the reader a clear next step.
A few examples of clear next steps: Downloading an ebook, whitepaper or case study. Give the reader an opportunity to participate in an upcoming webinar. Make it easy for the reader to view an on-demand demo or easily connect with a salesperson.
ISSUE #3: Inconsistency.
Sometimes it doesn't take anything more than a glance at the dates of published articles to see the issue with many blogs in healthcare. One article this month, one last month, and none for the three months prior to that.
In the early days, websites were an online representation of your business. Now, your website IS your business. A blog with infrequent articles and large gaps reflects poorly on your business. Your business is living, breathing thing, and your website should be as well.
Companies that published 16+ blog posts per month got about 4.5X more leads than companies that published 0-4 monthly posts. (HubSpot, 2015)
THE SOLUTION: A commitment to blogging that starts at the top, and an editorial calendar.
An editorial calendar will allow your team to clearly see when content is scheduled to be published, who is responsible for writing it, and what the status of that piece of content. In addition, consider creating a policy that EVERYONE is responsible for creating content: C-level executives, marketing, sales people, product developers, etc. You'll get content that appeals to a wide-range of personas.
[Need some help on what to blog about? Checkout these healthcare marketing examples.]
Conclusion
These issues are commonplace. More than that, many of the marketers and executives I talk to on a daily basis already know their blog is suffering from one or more of these issues.
It all stems from a lack of a formal digital strategy and time.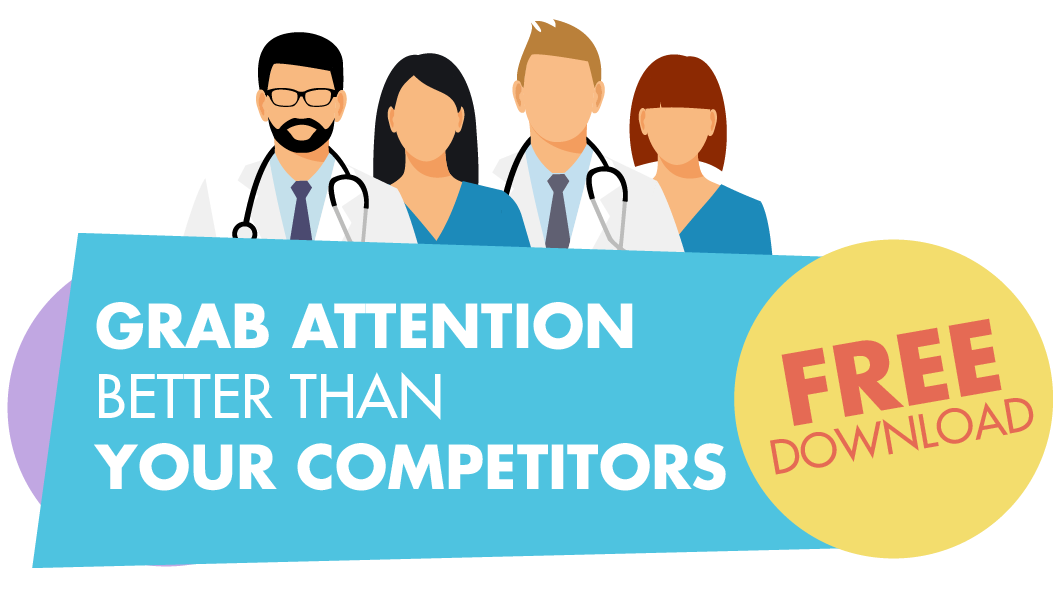 About the Author Casey O'Quinn
Casey founded Gravity Digital in 2000 after serving as the Internet Services Director for a Nashville-based Ad Agency. He's a rare breed that operates both left and right brain, so along with oversight of the company he's active in the creative process for our clients.

Follow Casey O'Quinn: LinkedIn | Twitter